SUPERIOR SCREENING SOLUTIONS
Screen My Porch is coastal NC's premier installer of screened porches and retractable motorized screening solutions. Developed over 15 years, our unbeatable system combines the finest elements to create exceptionally durable and great looking screened porches and outdoor areas that you and your family will love.
We specialize in quality screening for your porch! We only use the best materials installed by experts. Our system was developed for durability and longevity well beyond that of standard systems and competitors. Screen My Porch offers salt-air, rust resistant, sag and tear proof screening making it the best choice for coastal areas prone to these conditions along with gale force winds.
MOTORIZED RETRACTABLE SCREENS
Screen My Porch is an authorized dealer and installer of Phantom Screens and we proudly offer motorized retractable screen panels. Open up your living space to the outdoors with the added flexibility to enclose as needed. Perfect for poolside patios and outdoor kitchens, privacy panels on the deck of your island home or simply adding flexible outdoor living space and a bug-free area under your beach house. Phantom Screens is known in the industry for their quality products and top of the line motorized panels and warranty.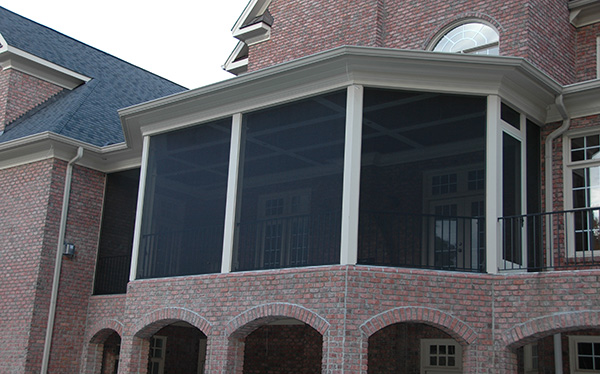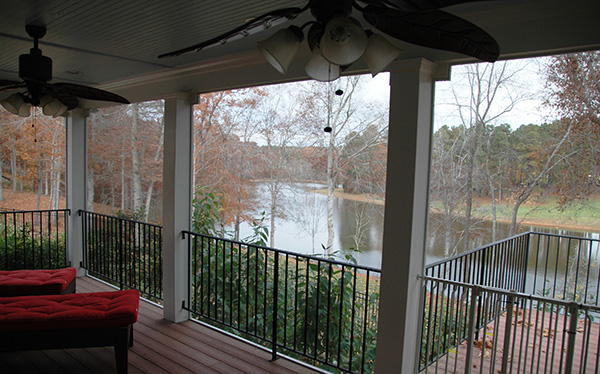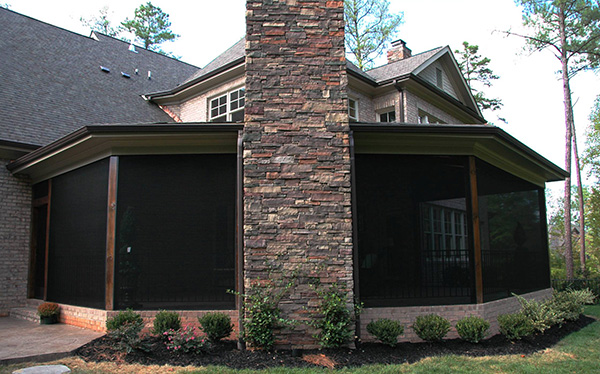 Project Reviews from Clients
I highly recommend Max Herring and Screen My Porch to anyone considering screening in a porch or other area. We have used Screen My Porch both at home in Raleigh, and at a vacation home on the NC coast. The workmanship was excellent. Everything was done efficiently and on time. The screening used is the best I have ever had installed. We live on a golf course in Raleigh. The screening resists direct hits from errant golf balls. At the coast the screening has withstood the highest winds without deforming. If you use Screen My Porch you will not be sorry.
L. Pryor - Oak Island, NC
Our experience with Screen My Porch was wonderful! Max did an incredible and high quality job with our coastal porch! We treat it like another room in the house since it stays free of mosquitoes, and is most enjoyable. Max delivers excellent customer service, and takes pride in a job well done! His prompt response after hurricane damage to a screen was most impressive. We would highly recommend Screen My Porch!
A. Moore - Holden Beach, NC
Copyright © 2021, Mayflower Interactive Corporation. All Rights Reserved. Please review our Privacy Policy.