Screen My Porch is coastal NC's premier installer of screened porches and retractable screening solutions.
Max Herring launched Coastal Screening in 2006 in the Triangle area of North Carolina and has been screening North Carolina porches ever since. Over these last 15+ years, Max has installed thousands of screen porches across North Carolina – including numerous customers who have trusted Max to screen their beach homes. He's built trusted partnerships with custom homebuilders and homeowners, and gained many friends along the way.
Max's continuing research and dedication to providing a superior screening system led him to creating the strongest and most durable screening system available – combining premium screen, frame, spline and fastener solutions. Max consulted with the Florida Department of Etymology, NC State's Materials Testing Lab, and directed the development of a specific compounding for spline, owns a proprietary custom die for extruding aluminum, and formulated minimum microns of powder to powder coat frames. In conjunction with ceramic-coated fasteners that are rust resistant, this research and development has resulted in an unsurpassed screening system – and the best choice for screening beach houses.
In 2021, Max partnered with Atlas Property Services to form Screen My Porch of Brunswick County – based on Atlas' proven track record of quality, customer satisfaction, and shared values.
Also, in 2021, Screen My Porch was honored to become an authorized Phantom Screens dealer – allowing us to offer customers the best motorized retractable screening system on the market.
"My commitment and our goal remain…install the best, most durable screen systems available for your porch."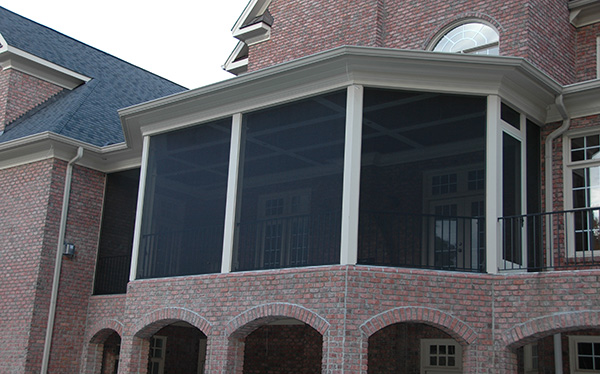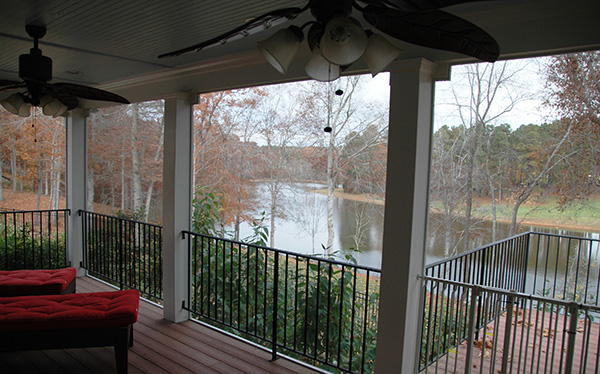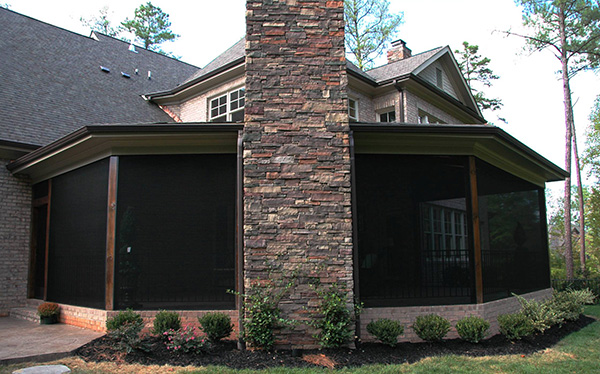 Project Reviews from Clients
I highly recommend Max Herring and Screen My Porch to anyone considering screening in a porch or other area. We have used Screen My Porch both at home in Raleigh, and at a vacation home on the NC coast. The workmanship was excellent. Everything was done efficiently and on time. The screening used is the best I have ever had installed. We live on a golf course in Raleigh. The screening resists direct hits from errant golf balls. At the coast the screening has withstood the highest winds without deforming. If you use Screen My Porch you will not be sorry.
L. Pryor - Oak Island, NC
Our experience with Screen My Porch was wonderful! Max did an incredible and high quality job with our coastal porch! We treat it like another room in the house since it stays free of mosquitoes, and is most enjoyable. Max delivers excellent customer service, and takes pride in a job well done! His prompt response after hurricane damage to a screen was most impressive. We would highly recommend Screen My Porch!
A. Moore - Holden Beach, NC
Copyright © 2021, Mayflower Interactive Corporation. All Rights Reserved. Please review our Privacy Policy.